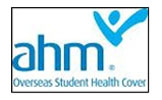 CERTIFICATE III IN DENTAL LABORATORY ASSISTING (HLT35115)
Dental Laboratory Assistants work for Dental Technicians, Dental Prosthetists and sometimes Dentists. The Dental Laboratory Assistant's role includes a variety of duties that are focused on the fabrication of fixed and removable dental appliances. They work closely with the Dental Technician and construct some of the appliances that a Dental Technician manufactures.
A Dental Laboratory Assistant is a member of the dental team whose skills include the design and construction of dental appliances including dental models, registration rims for denture construction, impression trays, mouth guards and some other thermoformed appliances. Under the supervision of a Dental Technician, they work from a written prescription from the Dental Prosthetist, Dentist or Specialist Dentist. The Dental Laboratory Assistant translates two-dimensional design diagrams and written instructions into three-dimensional products according to accepted biological and mechanical principles.
A Dental Laboratory Assistant career would be a good entry level dentistry position for you if you like working with tools and equipment, can apply a high level of attention to detail and precision (accurate), have good time management (efficient) and possess good eye-hand coordination and manual dexterity.
In addition, if you have an artistic ability to construct form and design you have some of the qualities that make you well suited to pursue a Dental laboratory Assistant career.
NO PREVIOUS EXPERIENCE IN DENTAL TECHNOLOGY IS  REQUIRED TO ENROL IN THIS COURSE
As part of dental laboratory services, a 
Dental Laboratory Assistant
 career in Australia may include:
Receive and interpret written orders from a Dental Prosthetist or Dentist;
Make plaster and stone models of the mouth and teeth from impressions that have been taken by a Dental Prosthetist or Dentist
Construct custom impression trays for the Dental Prosthetist or Dentist to use;
Build up wax replicas of part or all of the mouth and/or teeth using the model
Entry Requirements:
Have completed an equivalent secondary schooling level of a School Certificate (year 10 minimum required)
QUALIFICATION: Certificate III in Dental Laboratory Assisting (HLT35115)
TRAINING PACKAGE: Health (HLT07) Nationally Recognised Training
DURATION: 6 Months
FEES: The following table outlines the fees schedule:
Application Fee: AU$100
Tuition Fees / Material Fees: AU$7,500  AU$500
Application Process
To be considered a place at Charles Institute of Technology, you need to complete an enrolment form, pay a non-refundable fee of $100 registration fee (GST inclusive), your tuition fees and entry requirement evidence.
After receiving your enrolment form, entry requirement evidence, tuition fees, and signed terms and conditions on the application form, a Confirmation of Enrolment will be issued to you.
UNITS OF COMPETENCY
HLTDET001 Construct models
HLTDET002 Construct custom impression trays
HLTDET003 Construct registration rims
HLTDET004 Articulate models and transfer records
HLTDET005 Construct thermoformed bases and appliances
CHCCOM005 Communicate and work in health or community services
HLTINF006 Apply basic principles and practices of infection prevention and control
HLTWHS003 Maintain work health and safety
HLTAID011 Provide first aid
CHCDIV001 Work with diverse people
BSBWOR204 Use business technology
To be  awarded  with  the Certificate III in Laboratory Assisting students  must  complete  11  units of competency of this qualification.
NO PREVIOUS EXPERIENCE IN DENTAL TECHNOLOGY IS REQUIRED TO ENROL IN THIS COURSE