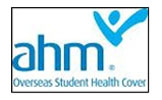 DIPLOMA OF PRACTICE MANAGEMENT
Diploma of Practice Management HLT57715
TRAINING PACKAGE: HLT Health Training Package
DURATION: 1 Year Full Time
FEES:
Application Fee: AU$100
Tuition Fees / Material Fees: AU$12,000 ($6,000 per semester)
Material Fees: Included in tuition fee
Materials include:
Course notes
Text books
Equipment needed to complete the course
All consumables needed to complete the course
Entry Requirements:
Be over the age of 18
Be able to demonstrate good command of written and spoken English
Have completed an equivalent secondary schooling level of a High School Certificate (HSC) or can demonstrate suitable work or life experience
Career Opportunities - Practice Manager in various health clinics
This course is for people who would like to work in dental, medical or allied health professional clinics as a practice manager. You will learn how to manage a practice including how to manage financial transactions, staff and patient care.
Further Study
When you finish this course you can apply for articulation into further health studies courses.
Application Process
If you choose to accept the offer made by Charles Institute of Technology, you need to pay a non-refundable charge of AU$100 registration fee (GST inclusive) in addition to your tuition fees.
The tuition fees to complete the Diploma of Practice Management (HLT57715) is AU$12,000.00 paid in two installments over one year.
UNITS OF COMPETENCY
CHCDIV001 Work with diverse people
CHCLEG003 Manage legal and ethical compliance
HLTADM004 Manage health billing and accounting system
HLTINF003 Implement and monitor infection prevention control policies and procedures
HLTWHS004 Manage work health and safety
BSBCUS501 Manage quality customer service
BSBFIM501 Manage budgets and financial plans
BSBMED301 Interpret and apply medical terminology appropriately
BSBMGT502 Manage people performance
BSBRSK501 Manage risk
Sample Elective units (5 needed)
CHCPRP003 Reflect on and improve own professional practice
CHCPRP005 Engage with health professionals and the health system
BSBADM502 Manage meetingsm
BSBAUD503 Lead a quality audit
BSBHRM502 Manage human resources management information systems
To be awarded with the Diploma of Practice Management (HLT57715) students must complete 15 units of competency of this qualification including:
10 compulsory units
5 elective units